Thank You For Joining – Your Now In!
Please Read The Instructions Below
Very Carefully

To Gain Access To The Group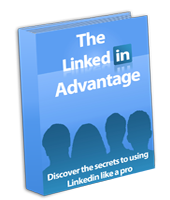 Ok, so please read these steps carefully:
1./ Click the large blue "Join Our Group" button below. (https://www.facebook.com/groups/518920084876747)
2./ When there, click "Join Group" in the top right (Under The Cover Picture).
3./ VERY IMPORTANT: If your Facebook name is DIFFERENT than the name you ordered with, immediately e-mail us at support@linkedintraining.ie. Tell us the e-mail you joined with and your Facebook username.
BILLING: Please remember you will be billed by Paypal or Paypal,com and not The Linkedin Advantage.
SUPPORT: If you need assistance, you can contact us at support@linkedintraining.ie.
IMPORTANT!! ACCESS: All of the training videos, coaching group, discussions and regular Linkedin training updates are delivered in our private Facebook group. You must 1) Click the button below to go to our Facebook page. The 2) click the "Join Group" button on the top right of the Facebook group page.
Please note: It can take up to 24 hours for approval to receive group access.
We look forward to guiding you on your journey to using Linkedin successfully and profitably!