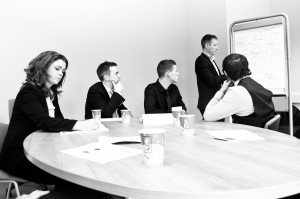 At LinkedInTraining.ie, we provide the highest quality LinkedIn training courses, suitable for all levels from beginners, to advanced. We cater for individuals and or organisations from large corporations to small to medium enterprises.
Here at LinkedInTraining.ie we provide training in several ways:
Live Classroom Based Workshops (Seminars)
Online LinkedIn Training (Webinars)
LinkedIn eBooks
Our LinkedIn Training Program will get you up to speed on everything from:
Creating a personal LinkedIn profile
Creating a business LinkedIn profile
All the necessary LinkedIn Basics
How you can manage and grow your LinkedIn network
What you can realistically expect to get out of LinkedIn
Joining the right groups to enhance your networking opportunities
Events and Advertising with LinkedIn
If our live LinkedIn workshops don't suit you, we have a comprehensive suite of online LinkedIn training materials for you, so you can learn all about LinkedIn from home. As a result, you will be able to get up to speed in no time, and at your own pace ! As part of our online training programme, we provide the following:
Social Media Consultancy Services
At Superior Internet Marketing we provide Social Media Consultancy services, if time is limited and you need social media marketing for your business we will set up and manage your accounts for you. Visit www.superiorinternetmarketing.com for all information and prices.