Linkedin Training To Attract The Right Talent…Fast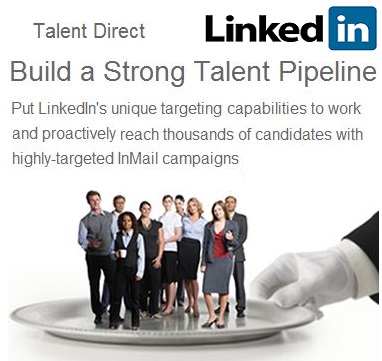 Today's challenging recruitment landscape requires new tools like LinkedIn to beat the competition and open new avenues to attract the type of winning talent you are REALLY looking for. Weather you work as part of a recruitment agency or an internal recruiter in a HR department, Linkedin is a key that can open up many news doors for you to connect with and attract your ideal candidate.
Having the insider knowledge of LinkedIn, which is perhaps the key social media channel for recruitment, will undoubtedly open up access to both the people and information that recruiters can use in their roles.
With over 200m users worldwide, LinkedIn provides access to a vast potential pool of talent and organisations – the major challenge is how to use this tool productively and effectively. LinkedIn offers recruitment agencies, executive search and recruiters in general a hugely important tool which has enormous potential both on the client side and in terms of candidate research.
LinkedinTraining.ie offers comprehensive training for recruiters to assist them utilise Linkedin efficiently in finding talented candidates. The training includes the major functionality of Linkedin Talent Finder:
Candidates' Search
Search For Top Talent Within Your Groups
Linkedin Groups
InMail
Advanced Search Filters
Profile Organiser
Candidates' Pipeline
Expanded Profile Views
Open Link
Candidate's Criteria Match Alerts
Reference Search
Workshop Details
So you maybe saying to yourself, yes that all sounds great, so what's involved in a typical training session. The following text will give you a an overview of what you can expect and what you will take away. Our programs typically run for a half day but depending on your requirements we can and will tailor programs to you exact needs.
Half-day workshop covering Using LinkedIn for Recruiters
Handout pack containing full slide pack for note taking
Document covering LinkedIn Profile Setup & Optimisation
Document covering the Settings to use 'Best Practice' on LinkedIn
E-Mail support (for any follow up questions while putting the contents of the session into practice)
Our LinkedIn Training for Recruiters covers the following areas:

Section 1: Introduction to LinkedIn
Why LinkedIn is key and some critical statistics
Starting Right – Your LinkedIn strategy
Getting your Settings right for you as a recruiter
Section 2: Profile Creation: The Foundation for Success on Linkedin
Developing Your Profile To Attract Candidates, Clients and Partners
Getting to the top of search results on LinkedIn for your target keywords
Using the available applications to enhance your visibility and credibility
Section 3: Developing Your Network To Resource Candidates And Find New Clients
Methods and approaches to extend your network
Using the advanced search facilities to find the right candidates and target new business
8 areas you need to be using to identify potential candidates and prospects
How to approach and connect with people – and how not to!
Laser Targeting The Exact people you want to reach: Practical advice to develop the right search strings
Opportunities with the 'tagging' function examined
Section 4: Raising Your Profile & Developing Your Reputation
Developing and raising your profile to set you apart from the competition on LinkedIn
Updates: how to use them best without re-inventing the wheel
Groups: participating sensibly and establishing your own
Answers, events, messaging, testimonials and other on site tools
Section 5: Company Tools and Coordinating Activities
Using the company pages
Coordination at a company and team level
Ensuring all your target areas are covered
Examining LinkedIn's additional offerings
Section 6: Establishing a LinkedIn Routine
Getting organised and making best use of your time
Key activities and how to arrange them
LinkedIn Tools to help you achieve this while managing your time
For more details or if you would like to book a date with us, you can get in touch via our Contact Us page.

Click Here Now and talk to our team of Linkedin experts here at LinkedinTraining.ie about organising a training program especially tailored for the exact needs of your Recruitment goals.
Call Us Now On +353 1 885 1526