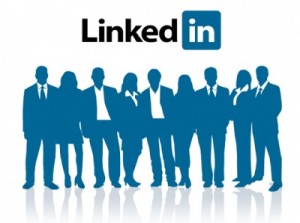 LinkedInTraining.ie is a young, vibrant LinkedIn training agency based in Dublin that specialises in helping businesses and individuals effectively use LinkedIn to improve and expand their online reach. In this day and age, a business not using LinkedIn correctly could be losing out on millions of potential customers or clients.
LinkedInTraining.ie operates as part of Superior Internet Marketing, a Digital Marketing Agency based in The LINC Centre, Blanchardstown Road North, Dublin 15. We focus on helping businesses to better utilise their websites and social media platforms as an effective marketing tool, to generate more leads and sales and to greatly enhance their online presence.
Our LinkedIn workshops are served to the highest standard. Our training sessions cater for both individual and company LinkedIn profiles. We cater for individual and group sessions with a maximum of 10 individuals per group. With these small groups we focus on every person, allowing you to learn as much as possible through our hands on training sessions.
Our team of social media experts have been doing what they do best for years. We only employ professionals with talent and experience. To us, social media marketing isn't just about fancy flash and clever content, it's about strategy – using a wide range of techniques to get your brand noticed, attract customers and keep them interested in your service or product. We offer training in all areas of social media. Here at Superior Internet Marketing we stay ahead of the new trends and changes in the industry.
Click Here Now to book your place and get our team of social media experts to help you increase traffic, leads and sales!!
Call Us Now on 01 885 1526
Everyone might be doing it but are they doing it right?
Come to one of our LinkedIn workshops and we will show you how to do it right!
Click the links below for more information on other social media training courses!