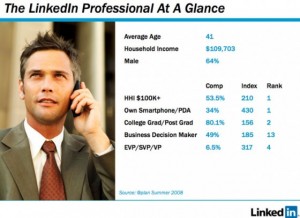 Linkedin is a major social media tool and in recent years has begun to grow in popularity and necesscity. Linkedin is different to other tools such as Facebook and Twitter in the sense that Linkedin is a business networking tool. Linkedin is a social media tool where businesses & professionals come together, exchange CV data, interact & network with others in your industry, recieve breaking industry news and apply for jobs etc. Therefore Linkedin is a must for any Business Coach or Sales Trainer.  Linkedin must become part of your  marketing planning and strategy.
Linkedin will enable you to have direct contact with not only customers but with other influential people in your industry. For example suppliers, buyers etc. Linkedin is an essential tool if you are hoping to expand your business coaching services or your sales training packages.
Linkedin will  allow you to generate more traffic to your actual company website & will also generate more leads. Linkedin is an essential way to network and it is important that you begin to network through this social media tool.
Therefore, if you are a business coach or sales trainer, Linkedin is a tool you should really think about incorporating into your marketing strategy.